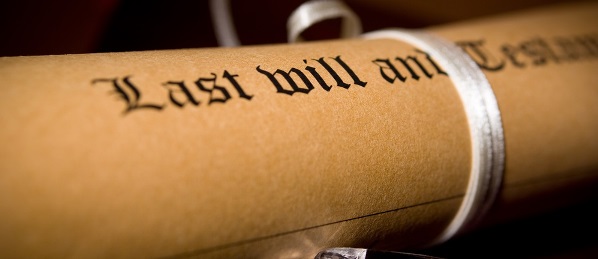 |

Wills are incredibly important documents. They can make sure your last wishes are fulfilled, offer financial protection to a vulnerable loved one and help avoid family disputes. They are not something to be feared or avoided, but it is important to understand that they are not universally simple. No one wants to spend money where they don't have to, so Will Kits can be an attractive option for those not wanting to pay a Lawyer for their services.  However, while you might be saving yourself money in the short term by using a Will Kit, the long term costs to your estate and family may be many times more.  The Law can be very complicated, and writting a valid Will is far more complex than just writting out your wishes and having the document witnessed. Even completing an online Will kit does not guarantee that your Will is valid, or protect it from being challenged. Making a valid Will without knowledge of the Law can lead to unwanted complications and costs that your family and loved ones will have to deal with.  Whether your estate is big or small or simple or complex, it makes sense to seek expert legal advice for this important document.

 
Why not to use Will Kits
Below are some reasons why we don't recommend Will Kits:
A Will Kit does not cater for complicated family situations. There are many common issues that most people don't know how to address if they are doing a

Will

Kit without legal advice.

 

Will Kits generally don't account for blended families, or having a beneficiary with a disability.
A Will Kit does not deal with your Super. Many people presume that their Superannuation will automatically form part of their estate and be distributed in accordance with their Will. However, this is not always the case, and you should consult a Lawyer to make sure your Super funds are accounted for in your Will.
A Will Kit opens the possibility for challenges to an estate. A Will Kit is more susceptible to challenges as they can be misinterpreted if not written correctly. A Will must conform to strict legal requirements, otherwise the courts can decide that it's not valid. While Will Kits come with instructions, often people make mistakes either because they misread the instructions or misinterpret them. Will Kits are less likely to be legally binding and executed correctly and so may be deemed invalid by the courts. 
Get your Will done by Cairns Wills and Estate Lawyers
Although Will Kits may appear to be a quicker, cheaper option, choosing to use one may end up costing your loved ones alot of time and money.  Your Will is an important legal document and it is always best to seek advice from a Lawyer.  If you are in Cairns and need a Will or a new Will, contact us at Cairns Wills and Estate Lawyers.  We have been offering our services and advice to Cairns locals for many years.   Our friendly team of local Lawyers offer fixed fees for Wills, to help take the financial stress out of having your Will done.  Is it difficult for you to leave the house?? We can even come to you!
Contact us today:
Cairns Wills and Estate Lawyers
1/15 Spence St, Cairns City QLD 4870
4052 0700