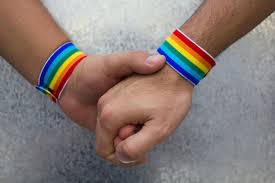 |

Estate planning is a crucial step for all couples, including same-sex couples. Many people make the assumption that when you die, your partner or next of kin will automatically inherit your estate, but this is not always the case. Your estate includes your property and any other assets that you may own, including personal items such photo's and art. 

 

Preparing a will is on many people's to-do lists, yet too many Australians die intestate (without a will) each year. If you don't set out your wishes with regards to what happens to your property and assets after your death, the government will distribute it according to legislation. Assets to consider may include your property, car, and any investments.  Creating a Will is imperative if you want to control who gets your entire estate after you die.

 
Know your rights
In Australia, Same-sex couples can't legally marry and overseas marriages between same-sex couples aren't recognised. However, just because same-sex marriages are not legally recognised in Australia, doesn't mean there are limitations on same-sex couples purchasing property together or owning other assets together. Couples can leave property to each other in their Wills and can appoint each other Power of Attorney or executor of their Will.
What happens if I die without a Will?
Same-sex couples and de facto couples are considered spouses under Australian law. As such, the relevant legislation in each state, governs the distribution of your estate to your next of kin such as your spouse or de facto partner.
Administration and management of your Estate
Administering an Estate is an important legal obligation. You will become responsible for the administration of an Estate if you are nominated by the deceased person as their Executor in their Will.  In the absence of an executor, family and friends may apply to the  court to be appointed.  Failing that, the Public Trustee will be appointed.
The Executor
An executor is the person you nominate to make sure that your last wishes, as detailed in your Will, are carried out after your death. Choose someone that you are confident will act responsibly. Most people choose to appoint their Spouse, whether they be married, de facto or a same-sex partner. Your executor can also be a beneficiary of your Will.
Cairns Wills and Estate Lawyers can help with Estate Administration
We understand that Estate administration can be complex and confusing at a time of grieving. We have been helping people in Cairns with the management and administration of Wills for years. It is important to seek legal advice so that you are clear about how to properly administer the estate and ensure that you fulfil your duty as executor.
We can help you with:
* understanding your rights and responsibilities as an executor
* applying for probate
* identifying and collecting the deceased's assets and properties
* advising on tax liabilities
* estate administration and management
* letters of administration application (if there is no Will, or the Will is invalid)
* distributing property and assets to beneficiaries
* claims against Wills and estates
* intestacy issues.
Contact Cairns Wills and Estate Lawyers
1/15 Spence St, Cairns City QLD 4870
ph 4052 0700